Moringa Oil: Natural hair oil offering miraculous benefits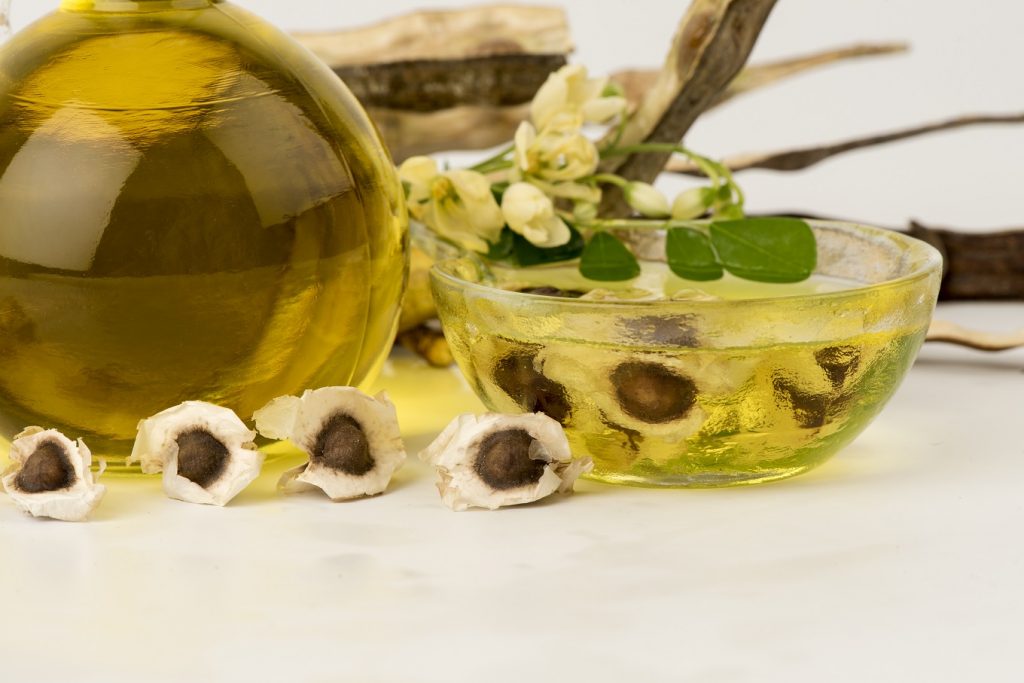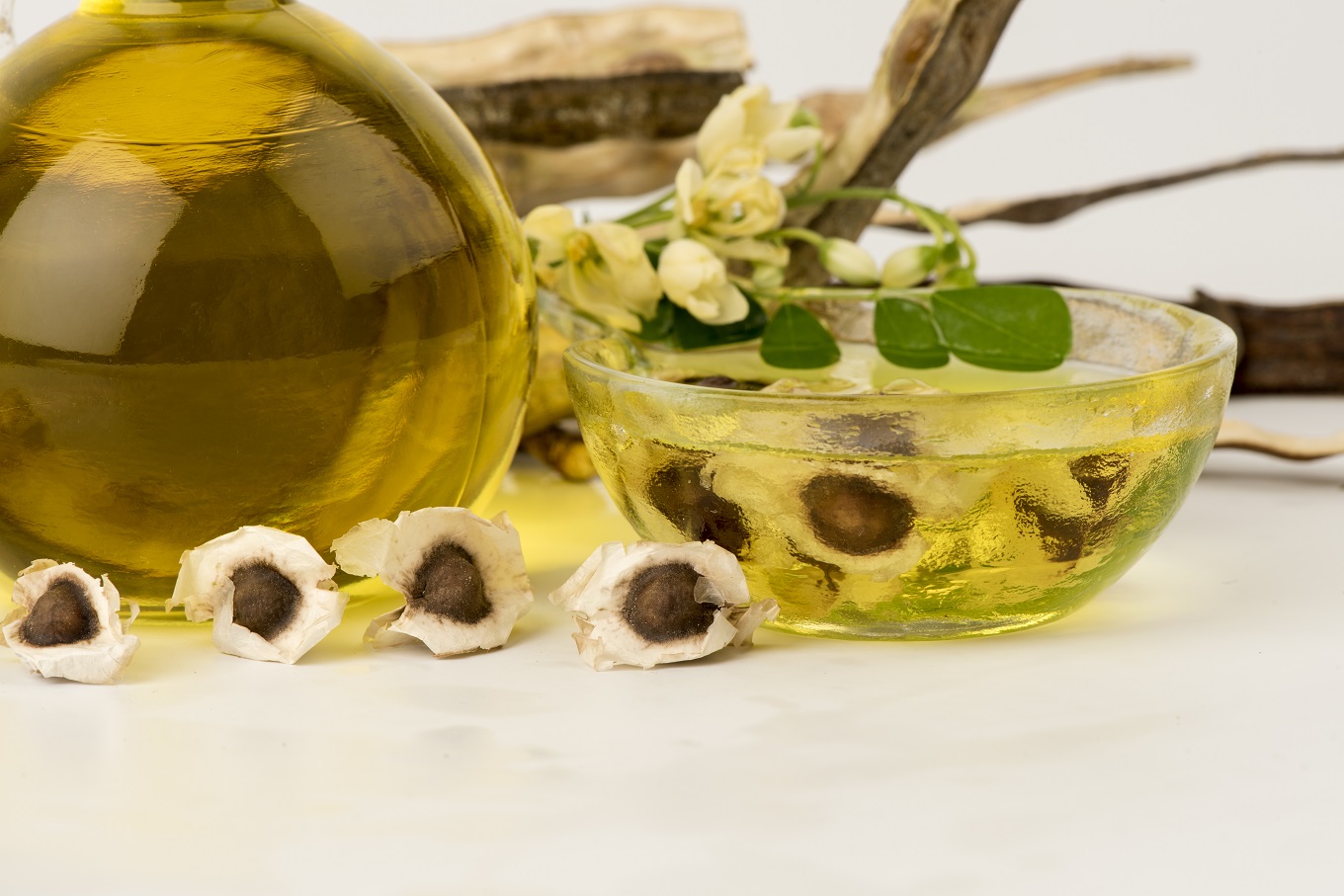 Hair oiling is the best way to quickly repair your hair and provide it with strength, healthy growth and beautiful appearance. Cosmetic companies look for exotic and unusual hair oils that will draw women's attention but also enrich their products with new properties.
Exotic moringa oil is one of the most interesting hair oils. It comes from a tree bearing the same name. It is extracted from the seeds of this miraculous tree. Why miraculous? Moringa is regarded as a saint tree in India where it is cherished and admired. That is the reason why moringa fruit and powdered leaves are treated as super food. Moringa fruit contains 4 times more vitamin A than a carrot, 7 times more vitamin C than an orange, 17 times more protein than milk and 25 times more iron than spinach. Moringa leaves have the ability to disinfect water. Many people say that moringa can solve the problem of starvation. Each and every part of the tree is extremely valuable and useful as much as moringa oil.
Moringa oil is an irreplaceable potion of longevity. Apart from food use, it is often included in beauty products, most of all in anti-ageing creams and hair repair conditioners and lotions.
Moringa oil is a real vitamin bomb for hair. Vitamins A, E and C are crucial for the beauty of your hair. The deficit of these vitamins leads to excessive hair loss, lack of elasticity, weak hair bulbs and dullness. An array of minerals (potassium, iron, manganese, chromium) is responsible for protein synthesis and repair of micro-damage on hair surface and inside each hair. What is more, it prevents falling out and brittleness.
Natural oils outclass every hair conditioner, balm or mask. How is it possible? The oil particles penetrate your hair quickly and deliver a huge portion of nutrients and as well as unsaturated fatty acids that beautify and condition your strands day by day.
If you want to properly nourish your hair, there is no point in using only one hair oil. Every hair oil is different in case of the proportion of fatty acids, vitamins and minerals. The knowledge of one's hair structure and ability to match oils to one's hair porosity are also the key things.
Using a properly balanced blend of oils launched by cosmetic companies is a perfect solution. How can you choose the best ones? Just read the article presenting the most interesting hair oils available on the market.
Nanoil Hair Oil
The product faces up to hair problems that no other cosmetic dares to fight. Long years of research on human hair structure allowed to create a product that actually answers the needs of hair: it defines hair porosity – hair condition and appearance. That is why, Nanoil Hair Oil is three products. Each has a different mixture of natural oils. Each tackles the problems of a particular hair porosity. After all, thick and heavy hair requires different care than damaged, thin and brittle highly porous hair.
Apart from oils, each version of Nanoil Hair Oil contains many conditioning and regenerating substances (silk, keratin, lanolin, UV filter). A well-thought-out composition, top-quality oils, balance of ingredients make Nanoil an iconic product. It repairs your hair as well as beautifies after the very first use. What is most important, Nanoil Hair Oil can considerably stimulate hair growth and stop hair loss.
The application of Nanoil Hair Oil is also innovative and comfortable: apply it to dry hair and scalp before washing (leave in for an hour, two hours or overnight); apply it to damp hair after washing (depending on the condition of your hair, wash it off or leave in); add to your favourite hair mask; apply to dry hair ends; work it through hair before blow-drying for heat protection. Nanoil Hair Oil replaces lots of hair products.
Matrix Exquisite Oil Biolage
Matrix Oil includes the previously mentioned moringa oil. The oil comes with argan oil and macadamia oil – known to all hair maniacs. Matrix Exquisite Oil Biolage is concentrated on nourishing and protecting your hair. It is unsuitable for scalp oiling yet it is a great beautifying and styling elixir. Its aroma is exotic and oriental. The consistency makes the product easy to apply. Feel free to add Matrix Exquisite Oil Biolage to a hair mask or conditioner. It will work as an excellent protection from the sunlight and colouring (mostly thanks to argan oil). If you apply Matrix Oil every day, it will increase hair elasticity and keep toxins from getting inside the hair. The cosmetic does not weigh your hair down. Matrix Oil is well absorbed and makes a good supplement to hair repair.